In The Words of Our Guests
Our trip to Hungary last year was one of the most rewarding food travel experiences I've ever had. And I've had a lot of them over the last thirty years. Gábor and Carolyn took care of literally every detail—the planning was great, the timing was good, and the food was excellent. We were introduced to the people who make the food, had a chance to experience production kitchens and personalities that we'd never have seen on our own. Throughout Gábor's positive energy, caring attention to detail, good humor and ability to adapt when needed in the moment added up to make it a very special and productive trip. I would very highly recommend Taste Hungary to anyone who loves food and travel and wants to experience Hungarian cuisine and culture at a level far deeper than the average tourist will ever encounter.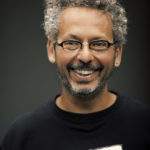 Ari Weinzweig
On Taste Hungary's partnership with Zingerman's
Coming into the tour, I not only knew practically nothing about Hungarian foods and wines, but I really didn't know a lot about the culture. What I got out of my tour with Taste Hungary was a deep appreciation of Budapest and Tokaj. I now not only understand what real goulash (gulyás) is, but I feel like I've developed a real repertoire with Hungarian wines (such as eszencia and aszú) and desserts (such as flódni). Additionally, touring the area that was the Jewish ghetto was a really touching experience. I would fully recommend Taste Hungary with no reservation.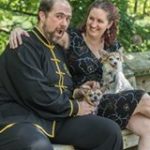 Jeramy
On Multiple Taste Hungary Tours
One never knows what one is getting into when planning a trip, and when I made the reservations for the four tours and events that we did with Taste Hungary, I wondered if I had done the right thing. Well, I had absolutely done the right thing. We had a fantastic time at each event. We enjoyed every minute. All in all, we got to drink and eat so much that we feel we have become experts on Hungarian wine and food. And we will certainly impress, at least to our circle of friends, with our new knowledge. Each and every one of our guides was exceptional. We enjoyed their company, and we were impressed by their devotion and kindness. Tamas and his co-worker at the Tasting Table were extremely kind and generous to us. They know their stuff, and were able to communicate their knowledge in a friendly easy-going manner. What a privilege for us to meet them. We will cherish our happy memories for years to come.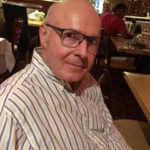 Donald
On Multiple Taste Hungary Tours
See More Reviews on TripAdvisor
---